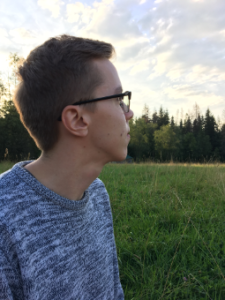 Greetings!
My name is Adrian Marszałek and this is my place on the Internet.
I'm a passionate software developer that started coding in primary school. I specialize in Java development and I want to believe that soon Kotlin is going to supersede Java in its place. If you want to know more about my career and things I've worked on, visit my LinkedIn profile.
In my free time, apart from exploring the secrets of software development,  I enjoy cooking and listening to different kinds of music. Also getting to know more about electronic music production is a something I like doing. And, what's most important ;), I'm the owner of a beautiful cat called Magnolia.
Originally from Poland, living in Sweden.
The fastest way to reach me is using Twitter, I'm tweeting under @a_mrszlk. Additionally you can send me an e-mail: contact@amarszalek.net or use my LinkedIn profile that you will find above.