Looking for a job in another country can be both exciting and frustrating. You don't know the country's culture well, you don't know what works to your advantage. There are tons of unknowns. I'll try to clarify and tell you about the different aspects of looking for a software development job when moving to Sweden as a software engineer.
How to start looking for a job in Sweden?
To begin, direct applying for jobs may not turn out how you want it to. In this case, for employees in Sweden, you are just a name on their e-mail inbox, a person that exists or not, and lives thousands of kilometres from their headquarter. As a foreigner, it's much better to find a consultancy company that'd handle that for you. They perform initial screenings with candidates, get to know you, then, based on your expectations and skills, match you with potential employers.
The upsides of working with a hiring consultant, is that they care about your employment as much as you do. In the end, they get a commission after you successfully land a job. Most of the time, they act really professional. They make sure that you are informed on every step of the process, they try to speed things up. You don't have to worry about next steps, they make sure you feel prepared. I have never ever felt informed better. Even to this day, occasionally I get a call from my consultant, just to ask me how I feel if I need anything from him. 🙂
How to find a headhunter/technical recruiter? LinkedIn. Just set your "open to work" status in a preferred location. Write a post that you're looking for a job in Sweden. And wait, someone should contact you sooner or later.
It's worth stating in your resumé that you're willing to relocate by yourself (if you are). Not all companies wish to pop out of additional tens of thousands kronor for a new hire. I was lucky and my employer helped me with the move.
Do I need to be proficient in Swedish?
Short answer: no. Long answer: it's really worth learning after your arrival. If you can, start even as soon as you land a job. Even though in most companies communication is held in English. In my case, I'm one of the two guys not speaking Swedish, the rest is native or proficient enough to hold a conversation. It'd be nice to have a laugh with them, understand what they're talking about, wouldn't it?
Yes, you can get by without Swedish in Skatteverket (Swedish tax agency), in a store, a bank's helpline or wherever. Sometimes my older neighbour (70+ years old) starts a conversation with me on the street and he switches to fluent English without any problems. But I believe they'd feel really nice if you could speak to them in Swedish. But beware, when a Swede hears that you're struggling with their language, they'll switch to English, just to make it easier for you. Improving your Swedish pronunciation while talking to natives is not so easy here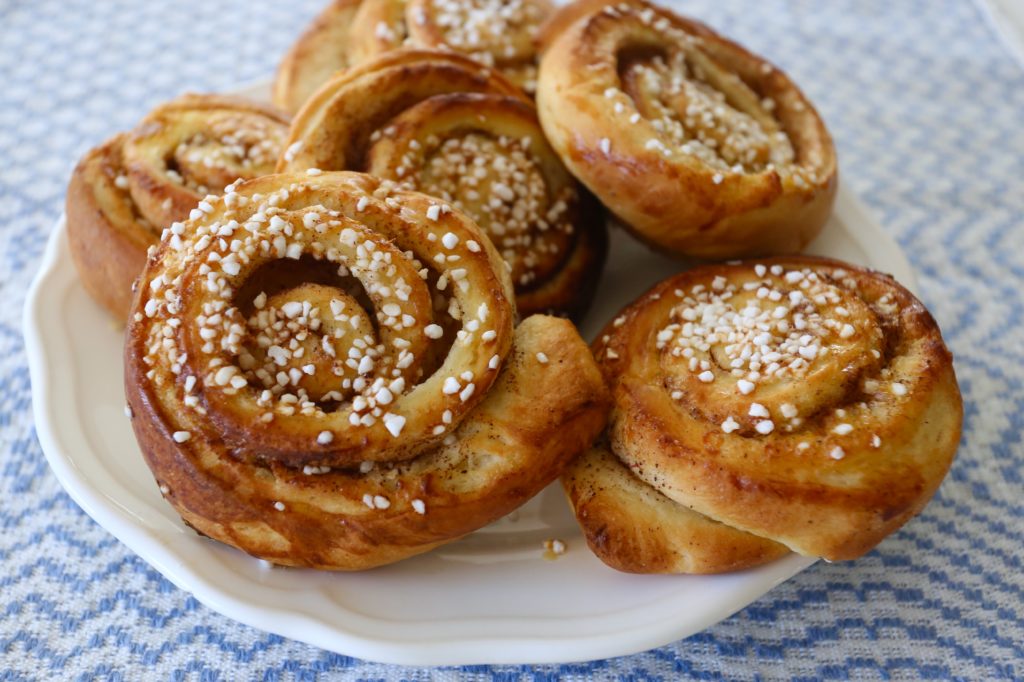 How does a recruitment process looks like?
It differs in every company, but I think that at least some points will be common. First of all, comparing it to Poland, the processes are really long. They start with initial screening of course, but then you may be surprised by a set of meetings checking different aspects of your skills and you as a person.
Swedes are focused on getting to know you as a candidate, your character, not only technical skills. They want to make sure that you're the person they want to spend 8 hours a day everyday. So don't be surprised when you get questions about specific situation at your work, how you handle stressful moments, how you'd behave in a scenario presented by the interviewer etc.
After that usually comes time for a technical verification. It can be a casual conversation about your past experiences, a specific problem, technology. Some companies will give to the candidates a home assignment, other conduct a live coding session where they check your approach to finding a solution.
Also, references and background checks are popular here. So make sure you have a person or two from one of your previous jobs that they can call.
But don't worry! All the steps are usually really laid back and they make sure you feel relaxed. Recruiters try not to generate redundant pressure on the candidates. Right now in most companies all the interviews are conducted remotely, but they may ask you to fly to the HQ to meet in person. In this case, they'll most likely cover the costs of travel and accommodation.
What can I expect when it comes to salary and benefits?
If you're moving to Sweden to get rich, it's not the right place. There are no enormous gaps between a factory worker, a teacher or a software engineer. Yes, you'll earn more than a cashier, but it's not going be 3x, 4x or 5x more like in some countries.
You can expect your salary to be anywhere between 30000 SEK and 70000 SEK, depending on your skills, technology and role. The lower end is for graduates, the higher for senior and leading roles. The amounts stated here are before any tax deductions which are high. What is left for you after tax depends on the area you live in. For example, in Stockholm, from 50000 SEK brutto you are left with 36 639. Of course, in the income tax you pay all the social insurance is included. So what's left you can spend on housing, food, going out etc.
According to the Statsskuld webiste the average salary for Java developers is 46500 SEK before tax. At the Skatteverket website you can find salary calculator to calculate amount after tax. If you don't understand a word, just use Google Translate.
Many companies may offer you 30 or more days of paid leave (statutory is 25), health/sports allowance, yearly bonuses, private health insurance and more.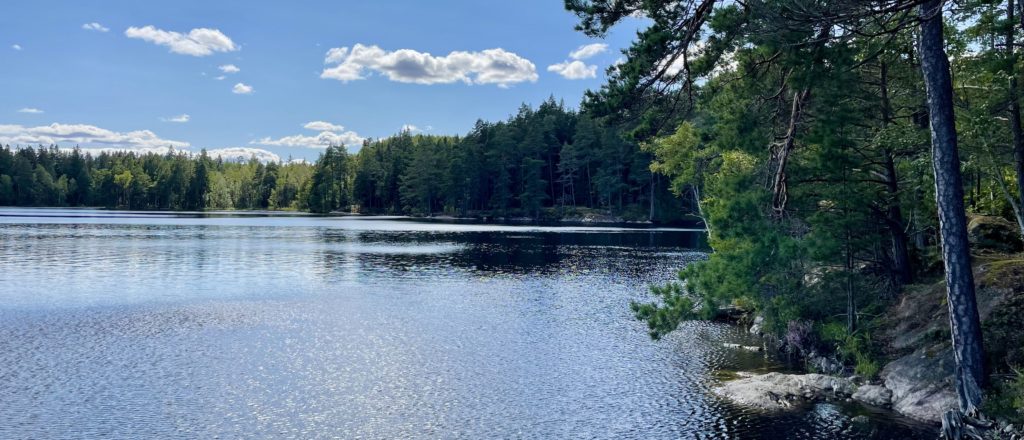 What about the cost of living?
The biggest part of your salary will go to the housing expenses. If you can't buy anything straightaway, as a foreigner you'll have to rent something and in the biggest towns it varies from anywhere between 8000 to 20000+ SEK, depending on the apartment size and location. In my case, I rent a 57m² two-room apartment (one living room + one bedroom, separate kitchen), 15 minutes by commuter train from Stockholm Central, for 13000 SEK per month (utilities included)
A cost of groceries per person is somewhere near 3000-4000 SEK. A meal in a restaurant can be anywhere from 80 SEK to hundreds. For example: a burger in the city center costs 130 SEK. A monthly pass for the Stockholm's public transport is 950 SEK. All the hygiene and household chemicals should be no more than 500 SEK a month, depending on your usage. Then comes all the cost of clothing, electronics, partying and whatever you need for a comfortable life – it varies from person to person, it's hard to estimate anything here. For me additional 1000 SEK/month for stuff like that is more than enough.
So, to sum up: my constant monthly costs are below 20000 SEK. And I can say I live pretty comfortably, but I don't eat out everyday. It can get lower when you live with someone and split up the costs or if you move to a smaller town.
Work permits
I can't say much here. I'm a EU citizen so I had it much easier. The only thing I can say: prepare yourself for a long time of waiting for a personal number, ID card and a bank account. Without these three you can start working but you don't really exist in Sweden, you won't be able to do much without it. But this post is not about it, so I won't get into details.
So, what's the reason you moved, if not the riches awaiting in Sweden?
Well, I could go on and on, but I'll just mention some things that come to my mind now: space and access to nature (basically everyone outside the city centre lives in or near a forest), laidback lifestyle, work-life balance, silence, clean water, no air pollution, education level, everyone can earn a liveable wage here.
Summary
Of course, I had some cultural shocks (and I'll have some more probably) and of course it's a country very different from my home. Yes, Sweden has its downsides and being an expat is not for everyone. If you want a calm and comfortable life, if you want to blend in and learn the language and if you're able to accept the weather and get the most out it (winter sports, yay!), Sweden may be your choice.
One more tip: try to negotiate with your potential employer a relocation package, especially when it comes to finding a place to live. It's the hardest part of moving to Sweden – the housing market is pretty outrageous here. Even though your employer won't help you, don't worry – I managed to find a place to live on my own through WhatsApp. If I could do it, you can do it too!
Whew, I moved here in August and I really enjoy it so far. Hopefully it'll stay that way for much longer 🙂